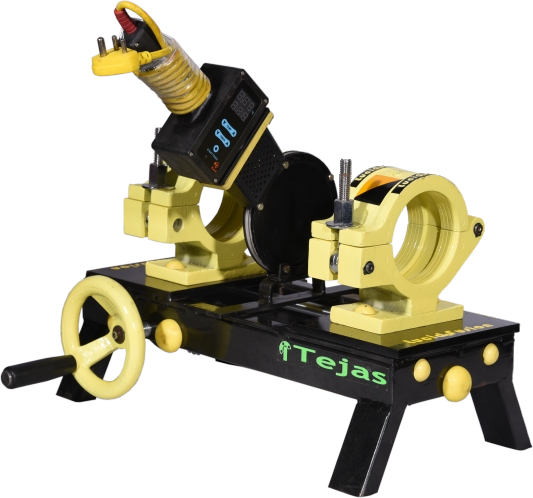 Product Description
Mechanical Welder Series (MWS) Butt Fusion Welding Machine which comes Well Equipped Superior Quality Components To Deliver Exceptionally Well Service Life ensuring Low Maintenance and Easy Operating System.
Application
The MWS is been designed for use in workshops, on the building site, in pipe trenches, on pipe bridges etc.
Advance Features
The MWS heating plate comes with microprocessor based PID digital temperature controller for butt fusion welding of PE, PP, PPH & PVDF pipes & fittings.
The MWS heating plate has built-in digital timer with audible signal.
The MWS has superior quality esquare thread screw with high ratio to gets reasonably fast movement for easy and quick operation.
The MWS has manual pressure locking system.
Working Range with Various Model : 230V - 50/60Hz
Description
ø Suitable Pipe Size
ø Inch
Dimension( " )
(Machine Body)
Kg
MWS 110
32 - 110 mm
1 - 4"
23 x 18 x 15
26
MWS 160
50 - 160 mm
1½ - 6"
25 x 21 x 17
36
MWS 250
110 - 250 mm
4 - 10"
25 x 21 x 20
42